Product Description
1.Cast Iron Jaw Spider Coupling for engineering and industry use.
2.NBF, Urethane and Hytrel spider available.
3.No lubrication and maintenance free.
4.The Jaw Spider absorbs parallel and angular misalignments and shock.
5.Small to medium torque transmission.
6.Customized requirement is available.
ZheJiang  Shine Transmission Machinery Co.,Ltd. is a company manufacturing, developing and trading power transmission components. We specialized in all kinds of shaft couplings for motors, pumps, gearboxes, blowers, cooling towers and so on. And our pulleys, timing pulleys, sprockets, taper bushings, QD bushings, locking bushings are also exported all over the world.
  We believe that "Qualified products win customers, good service benefits customers". Just pick your phone and call us, I am sure you will find what you want and enjoy it!
Main Products & Contact Person
Main Products
Flexible couplings, V-belt pulleys, Timing pulleys, Sprockets, Taper bushings
Other Products
All kinds of  couling spiders, sleeves, tyre and elements, QD bushing, Belt, Chain, Motor base, Motor slider rail and so on. 
Contact Person
Tommy Tang
Mobile Phone
 18521781135
Company Address
No.1370 Zhennan Road, Xihu (West Lake) Dis. District, ZheJiang , China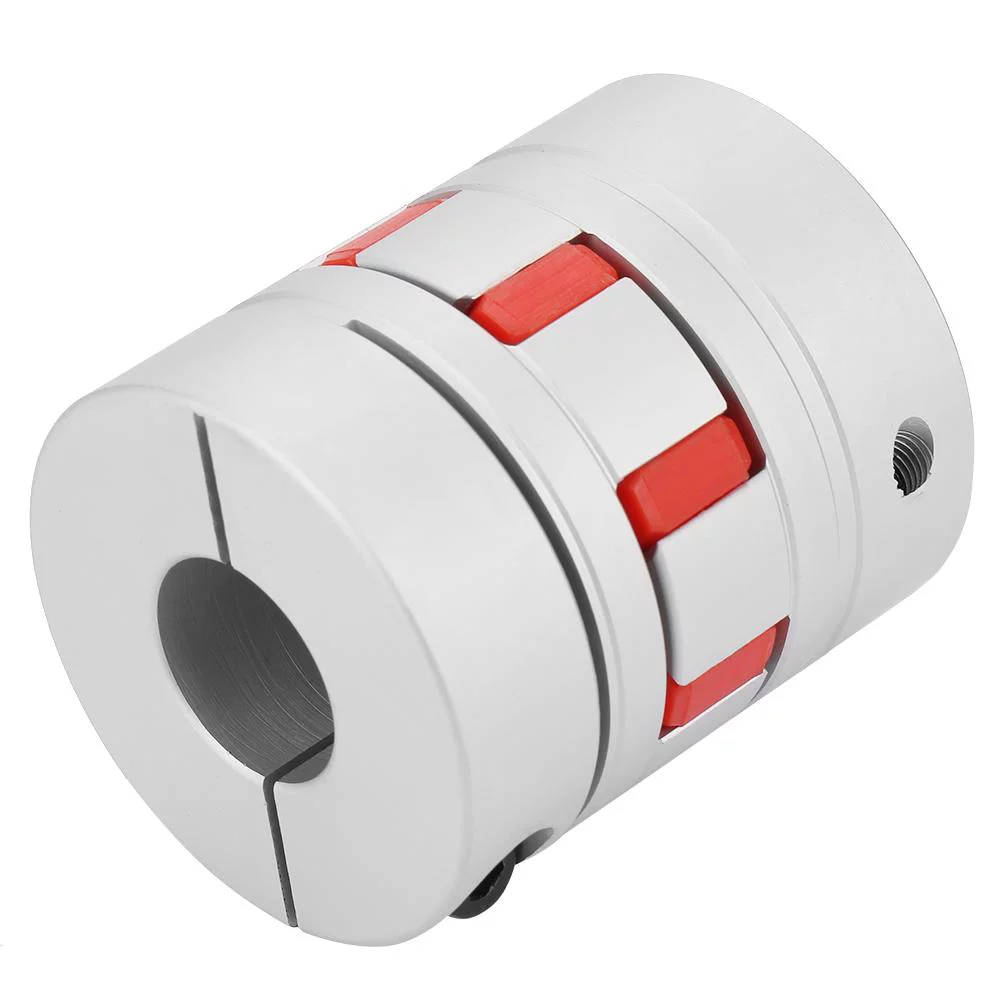 What are the common challenges associated with spider coupling misalignment and how can they be addressed?
Misalignment is a common challenge in spider couplings that can lead to reduced efficiency, increased wear, and potential coupling failure. Here are the common challenges associated with misalignment and how they can be addressed:
Reduced Torque Transmission: Misalignment can decrease the effective torque transmitted between the shafts, leading to inefficiency and potential overload. Regularly check and align the shafts according to the manufacturer's recommendations to ensure proper torque transmission.
Vibration and Noise: Misalignment can cause excessive vibrations and noise in the machinery. Implement precision alignment techniques during installation to minimize misalignment-induced vibrations and noise.
Increased Wear: Misalignment results in uneven loading on the elastomeric spider, causing premature wear and potential failure. Regularly inspect the coupling for signs of wear and replace the elastomeric spider if necessary. Address misalignment promptly to prevent excessive wear.
Heat Generation: Misalignment can generate heat due to friction between the elastomeric spider and the hubs. This can lead to accelerated wear and reduced coupling lifespan. Proper alignment helps minimize heat generation and associated issues.
Shaft Fatigue: Severe misalignment can induce shaft fatigue and stress concentrations, leading to shaft failure over time. Avoid excessive misalignment and ensure that the coupling is properly aligned during installation.
Reduced Service Life: Misalignment puts additional stress on the elastomeric spider, reducing its service life. Proper alignment and maintenance practices can extend the service life of the coupling.
Performance Variations: Misalignment can lead to variations in performance and inconsistent operation of the machinery. Regularly monitor the coupling's performance and address any issues promptly to ensure consistent operation.
To address these challenges, it's crucial to prioritize precision alignment during the installation of the spider coupling. Follow the manufacturer's guidelines for alignment tolerances and use alignment tools and techniques to achieve accurate alignment. Regular maintenance, including inspections and alignment checks, will help mitigate the negative effects of misalignment and ensure the reliable performance of spider couplings in industrial applications.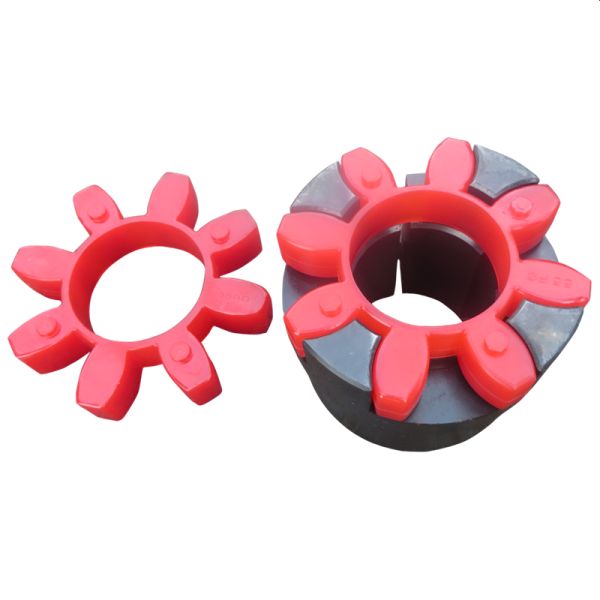 Are there any recent advancements or innovations in spider coupling technology?
Yes, there have been several recent advancements and innovations in spider coupling technology aimed at enhancing their performance, durability, and versatility. Some of the notable advancements include:
Advanced Materials: Manufacturers are using new elastomeric materials that offer improved resistance to wear, temperature fluctuations, and chemicals. These materials extend the lifespan of spider couplings and broaden their range of applications.
Enhanced Designs: Innovative design improvements are being made to optimize torque transmission, misalignment compensation, and vibration dampening. These designs aim to provide better coupling performance in various operating conditions.
Customization: Some manufacturers offer customizable spider couplings to match specific application requirements. This includes tailoring the coupling's stiffness, torque capacity, and damping characteristics to suit different machinery and industries.
Smart Couplings: Integration of sensors and monitoring technology into spider couplings allows real-time data collection on factors such as temperature, vibration, and load distribution. This data helps in predictive maintenance and optimizing equipment performance.
Composite Couplings: Composite materials are being utilized in spider couplings to provide a balance between lightweight design, high strength, and corrosion resistance. These couplings find applications in industries where weight reduction and durability are critical.
Energy Efficiency: Some spider couplings are designed with energy efficiency in mind, aiming to reduce power losses due to damping while maintaining reliable torque transmission.
These advancements demonstrate the ongoing efforts to enhance spider coupling technology, making them more adaptable to modern machinery requirements. As technology continues to evolve, spider couplings are becoming increasingly sophisticated and capable of meeting the challenges posed by various industries and applications.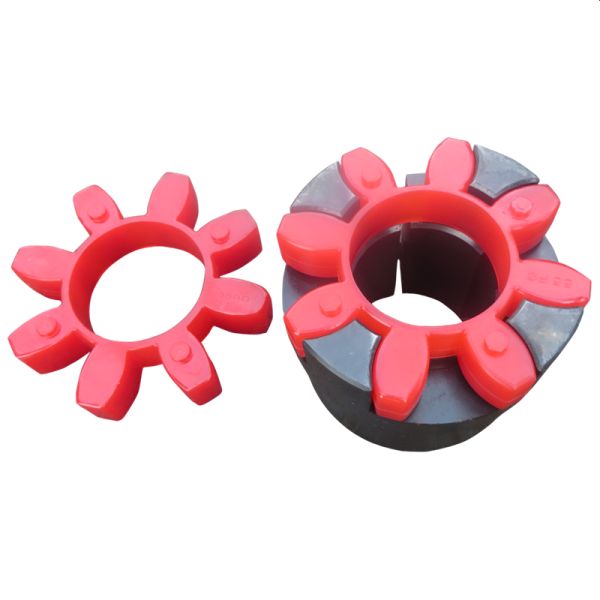 What factors should be considered when selecting a spider coupling for a specific application?
Choosing the right spider coupling for a specific application requires careful consideration of various factors to ensure optimal performance and reliability. Here are the key factors to consider:
Torque Requirements: Determine the torque that the coupling needs to transmit between the shafts. Select a spider coupling that can handle the required torque without exceeding its limitations.
Misalignment Compensation: Assess the type and degree of misalignment that the coupling needs to accommodate. Different spider coupling designs offer varying levels of misalignment compensation.
Operating Conditions: Consider the operating environment, including temperature, humidity, and exposure to chemicals or contaminants. Choose a spider coupling with elastomeric material that can withstand these conditions.
Shaft Diameters: Measure the diameters of the connected shafts. Ensure that the selected spider coupling matches the shaft sizes to achieve a secure and reliable fit.
Space Limitations: Evaluate the available space for installing the coupling. Choose a compact spider coupling design that fits within the available dimensions.
Shaft Speed: Determine the rotational speed of the shafts. Ensure that the selected spider coupling can handle the speed range without causing excessive wear or vibrations.
Vibration Dampening: If vibration reduction is a priority, select a spider coupling with elastomeric material that offers effective vibration dampening properties.
Electrical Isolation: In applications where electrical isolation is necessary, choose a spider coupling with electrically insulating properties to prevent current transmission between shafts.
Chemical Compatibility: If the machinery operates with specific chemicals or fluids, ensure that the elastomeric material of the coupling is compatible with these substances.
Cost Consideration: Evaluate the budget available for the coupling. Consider both the upfront cost and the potential savings from reduced maintenance and downtime.
Manufacturer Reputation: Choose spider couplings from reputable manufacturers known for producing high-quality and reliable products.
Application Type: Different industries and applications have unique requirements. Consider the specific demands of the application, such as pumps, compressors, conveyors, etc.
By carefully evaluating these factors, you can select a spider coupling that best matches the requirements of your application, ensuring efficient power transmission, misalignment compensation, and overall system performance.



editor by CX 2023-11-07