Product Description
Product Description
Flexible couplings are used to transmit torque from 1 shaft to another when the 2 shafts are slightly misaligned. It can accommodate varying degrees of misalignment up to 3°. In addition to allowing for misalignment, it can also be used for vibration damping or noise reduction.
Encoder couplings, flexible coupling, couplings working with Encoder & all kinds of motors (servo motor, DC motor, AC motor, gear motors).
MODEL

OD(mm)

Length(mm)

Bore range(mm)

JM14

14

22

3-7

JM14C

14

22

3-6

JM16

16

22

3-7

JM16C

16

22

3-7

JM20

20

30

4-10

JM20C

20

30

4-10

JM25

25

34

4-12

JM25C

25

34

4-12

JM30

30

35

5-16

JM30C

30

35

5-16

JM40

40

66

8-24

JM40C

40

66

8-24

JM55

55

78

10-28

JM55C

55

78

10-28

JM65

65

90

12-38

JM65C

65

90

12-38

JM80

80

114

16-45

JM80C

80

114

16-45

JM95

95

126

20-55

JM95C

95

126

20-55

JM105

105

140

20-62

JM105C

105

140

20-62

JM120

120

160

20-74

JM120C

120

160

20-74

JM135

135

185

22-80

JM135C

135

185

22-80

"C" means clamp type jaw coupling   Without "C" means setscrew type jaw coupling
application
Packaging & Shipping
Company Profile
Related product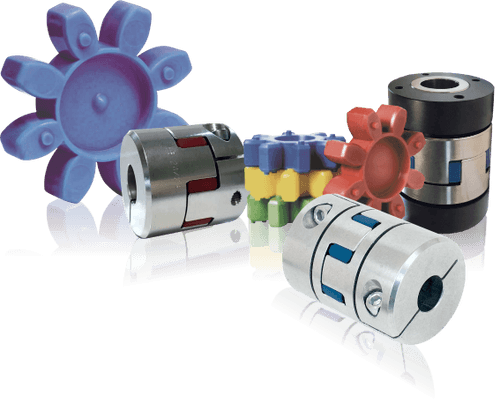 Can a spider coupling handle high levels of torque and angular misalignment?
Yes, a spider coupling is designed to handle a range of torque levels and accommodate angular misalignment. The elastomeric spider element, which is a key component of the coupling, provides the flexibility needed to transmit torque and compensate for misalignment. Here's how a spider coupling handles these factors:
High Torque: Spider couplings are engineered to transmit torque efficiently. The elastomeric spider deforms slightly under torque load, allowing it to transfer power between the shafts. The specific torque capacity depends on the design, materials, and size of the coupling. High-performance spider couplings can handle significant torque loads, making them suitable for various industrial applications.
Angular Misalignment: Spider couplings can accommodate angular misalignment between the connected shafts. The elastomeric spider can flex in different directions, allowing for a certain degree of angular deviation between the shafts. This flexibility helps prevent excessive stress on the shafts and components, enhancing the coupling's lifespan and reliability.
However, it's important to note that while spider couplings can handle a range of torque levels and angular misalignment, there are limitations to how much misalignment they can compensate for. Excessive misalignment can lead to premature wear and reduced coupling performance. It's recommended to follow the manufacturer's guidelines for allowable misalignment and torque capacity to ensure optimal coupling performance and longevity.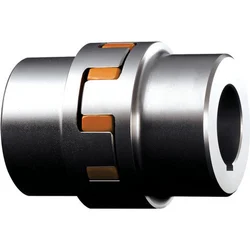 What are the symptoms of spider coupling wear or deterioration, and how can they be identified?
Spider couplings, like other mechanical components, can experience wear and deterioration over time due to factors such as torque, misalignment, and environmental conditions. Identifying the symptoms of wear is crucial for maintaining coupling performance and preventing unexpected failures. Here are some common symptoms of spider coupling wear and deterioration:
Vibration and Noise: Increased vibration or unusual noise during operation can indicate wear in the spider coupling. Excessive wear can lead to reduced dampening of vibrations and increased noise levels.
Reduced Torque Transmission: If the coupling is no longer transmitting torque efficiently, it may indicate wear or damage to the elastomeric spider. Reduced torque transmission can result in decreased equipment performance.
Visible Cracks or Tears: Inspect the elastomeric spider for visible cracks, tears, or signs of deformation. These issues can lead to uneven load distribution and compromised coupling function.
Uneven Shaft Movement: Misalignment caused by wear can lead to uneven movement of connected shafts. This can be observed through irregular motion or wobbling during operation.
Increased Heat Generation: If the coupling is generating more heat than usual, it may indicate excessive friction due to wear. Overheating can accelerate wear and affect coupling performance.
Irregular Performance: If machinery or equipment connected by the coupling experiences irregular or unpredictable behavior, it could be a sign of coupling wear affecting torque transmission.
To identify these symptoms, regular visual inspections, vibration analysis, and performance monitoring are recommended. If any of these symptoms are observed, it's advisable to replace the worn or damaged spider coupling with a new one. Routine maintenance and timely replacement can help ensure the continued reliability and performance of spider couplings in mechanical systems.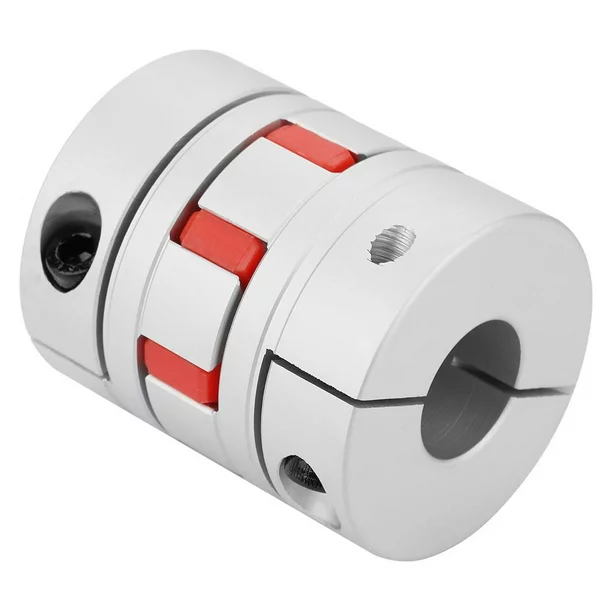 Can you explain the role of the elastomeric spider in a spider coupling's function?
The elastomeric spider plays a critical role in the function of a spider coupling by providing flexibility, misalignment compensation, and vibration dampening. It is the central component that connects the two hubs of the coupling and transmits torque between the shafts. The elastomeric spider is typically made from a durable and resilient elastomer material, such as rubber or polyurethane. Here's how the elastomeric spider contributes to the spider coupling's operation:
Flexibility: The elastomeric material of the spider allows it to flex and deform as torque is transmitted between the shafts. This flexibility accommodates misalignment between the shafts, including angular, radial, and axial misalignment.
Misalignment Compensation: The spider coupling's design incorporates the elastomeric spider's ability to stretch and compress. This allows it to absorb and compensate for minor misalignments that can occur due to manufacturing tolerances, thermal expansion, or external forces.
Vibration Dampening: The elastomeric material of the spider acts as a cushion, absorbing and dampening vibrations that may be generated during operation. This reduces the transmission of vibrations from one shaft to another and contributes to smoother machinery performance.
Torque Transmission: As the shafts rotate and torque is applied to one hub of the coupling, the elastomeric spider deforms to transmit the torque to the other hub and, subsequently, to the second shaft. The spider's ability to deform under load ensures efficient power transmission.
Resilience: Elastomeric spiders are designed to withstand repeated cycles of deformation and load. Their resilience allows them to maintain their original shape and performance over time, contributing to the longevity of the coupling.
Reduced Maintenance: The presence of the elastomeric spider reduces the need for constant alignment adjustments and maintenance, as it compensates for misalignments and dampens vibrations that can cause wear and tear.
Overall, the elastomeric spider's ability to provide flexibility, misalignment compensation, vibration dampening, and efficient torque transmission makes it a crucial component in spider couplings, enhancing their performance and reliability in various industrial applications.



editor by CX 2023-10-07