Product Description
Product Description
DO NOT worry about PRICE, we are manufacturer.
DO NOT worry about QUALITY, we have 16 years experience.
DO NOT worry about AFTER-SALES, we are 24 hours online.
Features :
1. The main body is made of high strength aluminum alloy
2. Zero backlash, suitable for forward and reverse rotation
3.Colloid is made of polyurethane, which has good wear resistance
4.Oil resistance and electrical insulation, the middle elasticbody can absorb vibration
5. Compensate radial, angular and axial deviations
6. Removable design for easy installation
7. Tightening method of positioning screw
Suitable for a wide range of devices
    CNC lathes                                                Optical inspection equipment
                     Module slider                                                                 Servo motor
Company Profile
Certifications
Packaging & Shipping
All products will be well packed with standard export wooden case or
cartons.
Shafts packed with paper tube or plastic bag;
Linear guideways or lead screwswrapped with film or plastic bag;
Guarantee well protected against dampness,moisture, rust and shock.
Our Advantages
FAQ
Q1: Do you have a catalogue? Can you send me the catalogue to have a check of all your products?
A: Yes , We have product catalogue.Please contact us on line or send an Email to sending the catalogue.
 
Q2: I can't find the product on your catalogue, can you make this product for me?
A: Our catalogue shows most of our products,but not all.So just let us know what product do you need.
Q3 : Can you make customized products and customized packing?
A: Yes.We made a lot of customized products for our customer before.And we have many moulds for our customers already.About customized packing,we can put your Logo or other info on the packing.There is no problem.Just have to point out that ,it will cause some additional cost.
Q4: Can you provide samples ? Are the samples free ?
A: Yes,we can provide samples.Normally,we provide 1-2pcs free samples for test or quality checking.But you have to pay for the shipping cos.If you need many items, or need more qty for each item,we will charge for the samples.
Any requirements or question,Welcome to "Send" us an e-mail Now!
It's our great honor to do services for you! You also can get the FREE SAMPLES soon.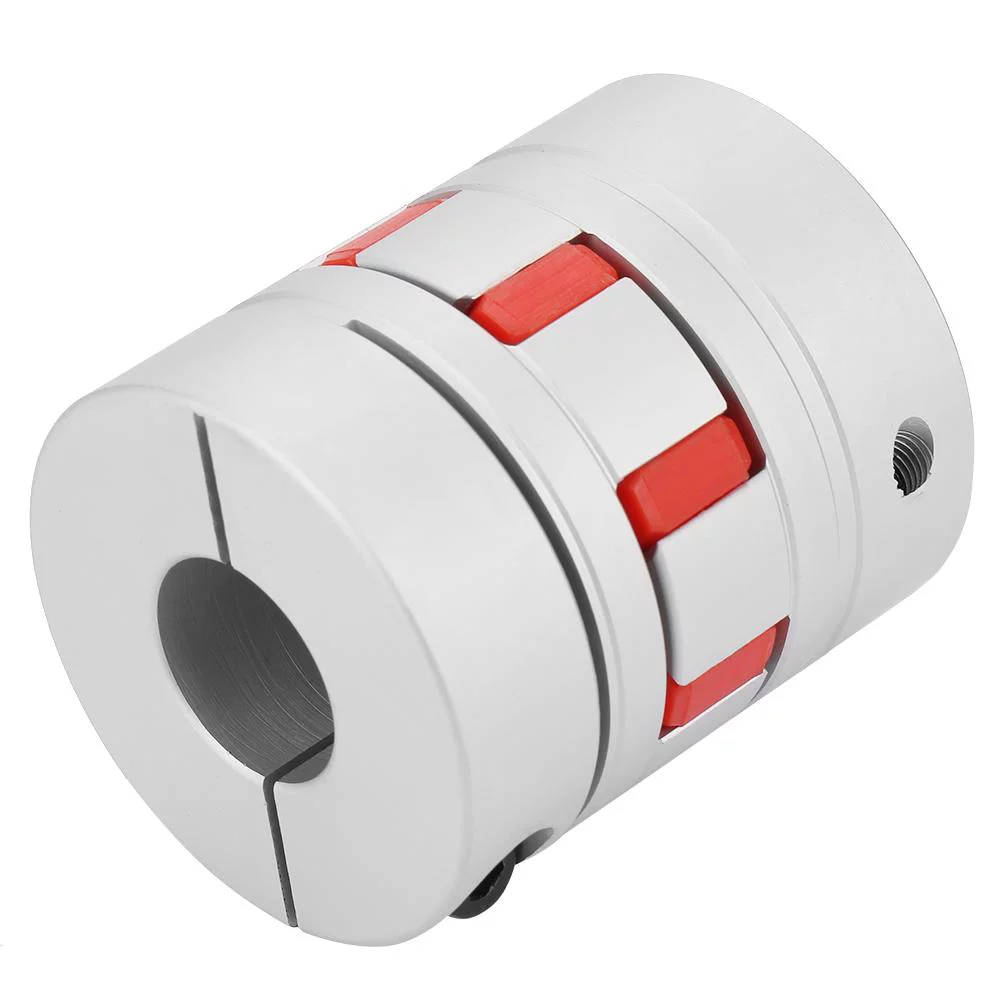 What are the common challenges associated with spider coupling misalignment and how can they be addressed?
Misalignment is a common challenge in spider couplings that can lead to reduced efficiency, increased wear, and potential coupling failure. Here are the common challenges associated with misalignment and how they can be addressed:
Reduced Torque Transmission: Misalignment can decrease the effective torque transmitted between the shafts, leading to inefficiency and potential overload. Regularly check and align the shafts according to the manufacturer's recommendations to ensure proper torque transmission.
Vibration and Noise: Misalignment can cause excessive vibrations and noise in the machinery. Implement precision alignment techniques during installation to minimize misalignment-induced vibrations and noise.
Increased Wear: Misalignment results in uneven loading on the elastomeric spider, causing premature wear and potential failure. Regularly inspect the coupling for signs of wear and replace the elastomeric spider if necessary. Address misalignment promptly to prevent excessive wear.
Heat Generation: Misalignment can generate heat due to friction between the elastomeric spider and the hubs. This can lead to accelerated wear and reduced coupling lifespan. Proper alignment helps minimize heat generation and associated issues.
Shaft Fatigue: Severe misalignment can induce shaft fatigue and stress concentrations, leading to shaft failure over time. Avoid excessive misalignment and ensure that the coupling is properly aligned during installation.
Reduced Service Life: Misalignment puts additional stress on the elastomeric spider, reducing its service life. Proper alignment and maintenance practices can extend the service life of the coupling.
Performance Variations: Misalignment can lead to variations in performance and inconsistent operation of the machinery. Regularly monitor the coupling's performance and address any issues promptly to ensure consistent operation.
To address these challenges, it's crucial to prioritize precision alignment during the installation of the spider coupling. Follow the manufacturer's guidelines for alignment tolerances and use alignment tools and techniques to achieve accurate alignment. Regular maintenance, including inspections and alignment checks, will help mitigate the negative effects of misalignment and ensure the reliable performance of spider couplings in industrial applications.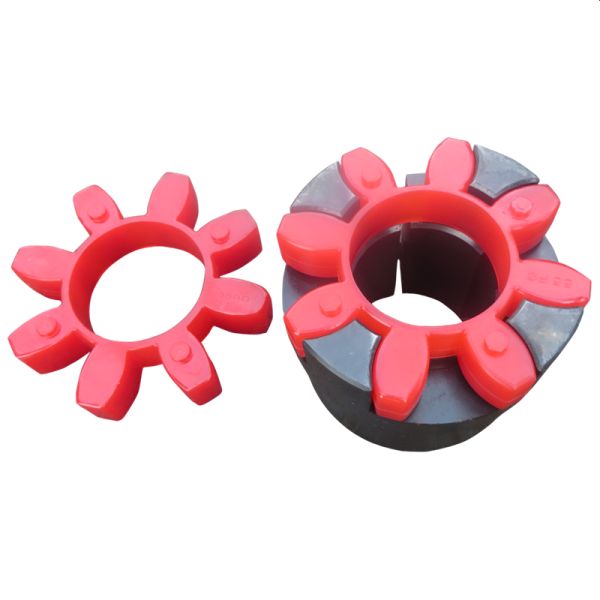 Are there any recent advancements or innovations in spider coupling technology?
Yes, there have been several recent advancements and innovations in spider coupling technology aimed at enhancing their performance, durability, and versatility. Some of the notable advancements include:
Advanced Materials: Manufacturers are using new elastomeric materials that offer improved resistance to wear, temperature fluctuations, and chemicals. These materials extend the lifespan of spider couplings and broaden their range of applications.
Enhanced Designs: Innovative design improvements are being made to optimize torque transmission, misalignment compensation, and vibration dampening. These designs aim to provide better coupling performance in various operating conditions.
Customization: Some manufacturers offer customizable spider couplings to match specific application requirements. This includes tailoring the coupling's stiffness, torque capacity, and damping characteristics to suit different machinery and industries.
Smart Couplings: Integration of sensors and monitoring technology into spider couplings allows real-time data collection on factors such as temperature, vibration, and load distribution. This data helps in predictive maintenance and optimizing equipment performance.
Composite Couplings: Composite materials are being utilized in spider couplings to provide a balance between lightweight design, high strength, and corrosion resistance. These couplings find applications in industries where weight reduction and durability are critical.
Energy Efficiency: Some spider couplings are designed with energy efficiency in mind, aiming to reduce power losses due to damping while maintaining reliable torque transmission.
These advancements demonstrate the ongoing efforts to enhance spider coupling technology, making them more adaptable to modern machinery requirements. As technology continues to evolve, spider couplings are becoming increasingly sophisticated and capable of meeting the challenges posed by various industries and applications.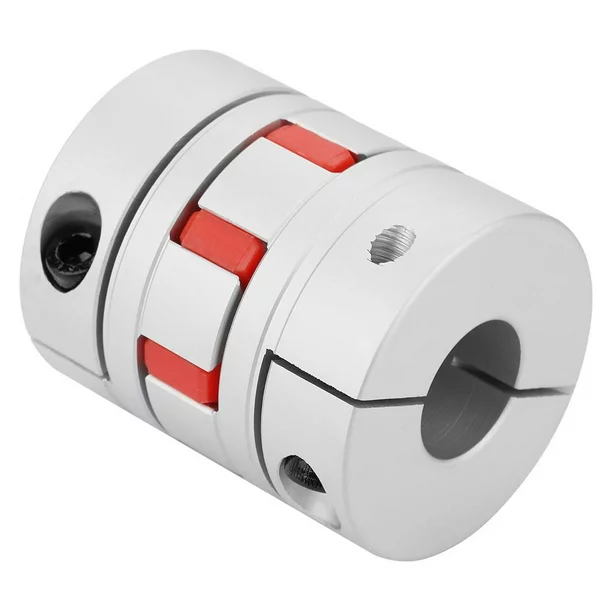 Can you explain the role of the elastomeric spider in a spider coupling's function?
The elastomeric spider plays a critical role in the function of a spider coupling by providing flexibility, misalignment compensation, and vibration dampening. It is the central component that connects the two hubs of the coupling and transmits torque between the shafts. The elastomeric spider is typically made from a durable and resilient elastomer material, such as rubber or polyurethane. Here's how the elastomeric spider contributes to the spider coupling's operation:
Flexibility: The elastomeric material of the spider allows it to flex and deform as torque is transmitted between the shafts. This flexibility accommodates misalignment between the shafts, including angular, radial, and axial misalignment.
Misalignment Compensation: The spider coupling's design incorporates the elastomeric spider's ability to stretch and compress. This allows it to absorb and compensate for minor misalignments that can occur due to manufacturing tolerances, thermal expansion, or external forces.
Vibration Dampening: The elastomeric material of the spider acts as a cushion, absorbing and dampening vibrations that may be generated during operation. This reduces the transmission of vibrations from one shaft to another and contributes to smoother machinery performance.
Torque Transmission: As the shafts rotate and torque is applied to one hub of the coupling, the elastomeric spider deforms to transmit the torque to the other hub and, subsequently, to the second shaft. The spider's ability to deform under load ensures efficient power transmission.
Resilience: Elastomeric spiders are designed to withstand repeated cycles of deformation and load. Their resilience allows them to maintain their original shape and performance over time, contributing to the longevity of the coupling.
Reduced Maintenance: The presence of the elastomeric spider reduces the need for constant alignment adjustments and maintenance, as it compensates for misalignments and dampens vibrations that can cause wear and tear.
Overall, the elastomeric spider's ability to provide flexibility, misalignment compensation, vibration dampening, and efficient torque transmission makes it a crucial component in spider couplings, enhancing their performance and reliability in various industrial applications.



editor by CX 2023-11-09